Industrial Ice Melters & Cleaning Products, MI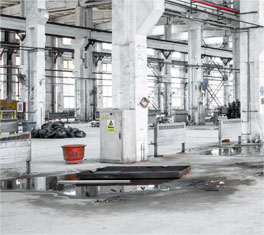 For over 40 years, Flor-Dri Supply has been the leading choice for the packaging and distribution of a wide variety of industrial ice melters and cleaning supplies. We offer affordable prices for the fast and reliable delivery with optional custom private label packaging.
At Flor-Dri Supply, we pride ourselves on being a Michigan-based, family owned company that offers only the highest quality, cost-effective products. We employ the most knowledgeable, hardworking team in the industry and are dedicated to providing superior service to satisfy our customer's needs.
We have the products you need to keep your industrial plant, auto shop, chemical plant, or heavy equipment safe, fresh, and clean with dependable, guaranteed delivery.